DOOR TO DOOR ~ YOUR PET & YOUR CAR
Your Pet Your Car = Time Saving Efficiency
This unique service combines two types of transport into one by relocating your pet and your vehicle simultaneously.
WE'LL TAKE CARE OF IT ALL
you've heard of "2 birds, 1 stone?"
Are you moving or relocating across the country due to a corporate relocation, a military change of station, or a Snowbird changing with the seasons? Do you want to relocate your pet and vehicle to your destination? The Sterling Pooch Your Pet Your Car transportation service combines two different types of transport into one by safely delivering your pet and your vehicle, door-to-door, saving you time and money.
Our mature, non-smoking, professional Transporters have clean driving records, are experienced pet handlers, and are pet CPR and First Aid certified. Most of all, they are animal lovers at heart.
why consider both car & pet transport?
Life can be hectic, leaving you wondering where the time in your day has gone. Put precious time back in your day by combining your car transport and pet transport in one. With our Your Pet Your Car Transport Service, your pet & your car will arrive safely at your destination. Contact us today!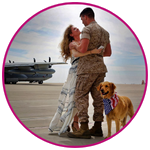 saves time
Direct door-to-door service, both your pet(s) & vehicle.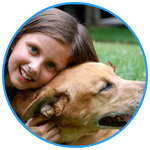 saves money
Combining two types of transport into one.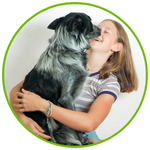 reduces stress
Resolving two challenges at once.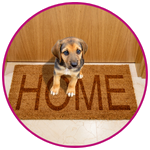 confidence
Knowing your pet and vehicle are well cared for.
Your pet may already be comfortable traveling in your vehicle. The familiar smells of family will help lessen any anxiety your pet may have.